Theories swirl around phase 3-ending movie, Avengers Endgame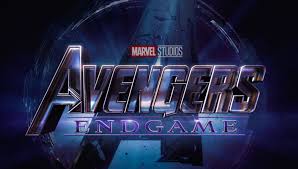 On April 26, the Marvel Cinematic Universe will release Avengers Endgame, also referred to as Avengers 4.  As anticipation for the film's release grows, so do the theories and speculation about the plot. 
The most common fan theory is that Tony Stark (played by Robert Downey Jr.) will sacrifice himself to save the earth. Others theorize that he will live and Captain America (played by Chris Evans) will die.  Many expect Dr. Strange and the Time Stone to play a role, and there are rumors that Peter Dinklage's character will be essential to the plot as well. 
With Captain Marvel being released March 8, there is reason to believe that her character (played by Brie Larson) could also be central to the story–either in saving Tony Stark or overcoming Thanos.
The trailer, which features Antman implies he will also play an important role.
In Avengers Endgame it has been confirmed that time travel will be a huge player in the main plot. IMDB offers the following summary: "After the devastating events of Avengers: Infinity War (2018), the universe is in ruins due to the efforts of the Mad Titan, Thanos. With the help of remaining allies, the Avengers must assemble once more in order to undo Thanos' actions and restore order to the universe once and for all, no matter what consequences may be in store."  The wording here seems to allude to a plan to go back in time to reverse the snap altogether.
Google's synopsis offers a bit more: "Adrift in space with no food or water, Tony Stark sends a message to Pepper Potts as his oxygen supply starts to dwindle. Meanwhile, the remaining Avengers — Thor, Black Widow, Captain America and Bruce Banner — must figure out a way to bring back their vanquished allies for an epic showdown with Thanos — the evil demigod who decimated the planet and the universe."
Fans can't pull much from these descriptions, but Twitter and the internet have been buzzing with fan theories.  Marvel fans anxiously await answers and the conclusion to what has been an 11-year, 22-movie journey.