The beautiful life of Aaliyah Dana Haughton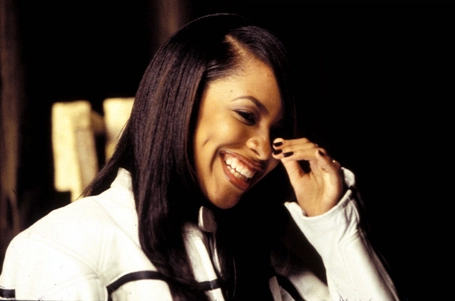 Aaliyah Dana Haughton was an R&B singer, actress, and model that passed away at just 22 years old on August 25, 2001.  
Childhood/Education
Aaliyah Dana Haughton was born in 1979 in Brooklyn, New York, to Diane and Miguel Haughton. The family later moved to Detroit, Michigan, when Aaliyah was five. Since a young age, Aaliyah was put into vocal lessons. She started to perform in the church choir and at open mic charity events. Later on, she attended a Catholic school, where in first grade she landed a role in the well-known play Annie.
While in middle school Aaliyah was teased. She reportedly started to accept her differences around the age of 15. Many kids would tease her. Aaliyah said, "You always have to deal with people who are jealous, but there were so few it didn't even matter. The majority of kids supported me, which was wonderful. When it comes to dealing with negative people, I just let it in one ear and out the other. Those people are invisible to me."
Aaliyah went on to graduate high school with a perfect 4.0 GPA. Aaliyah felt that education was important. She made several comments about being a perfectionist and about striving to be the perfect student. Aaliyah encouraged younger students in her crowd of fans to get their educations and to think about having something to fall back on.
Aaliyah was exposed to the spotlight at a young age. Aaliyah appeared on a show called Star Search at age 10, which she lost, but it gained her attention, and she began performing alongside Gladys Knight. While traveling with Gladys Knight, Aaliyah also pursued acting; she did many commercials and auditioned for television programs. She even auditioned for the hit 80's television show Family Matters as the young daughter, but Aaliyah was not chosen for the role. She continued to tour alongside Gladys Knight and tried to get signed to record labels.
Music Career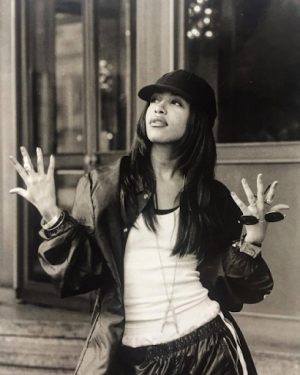 Two years later, at the age of 12, Aaliyah signed with Jive Records. She was also signed with her uncle's record label, Blackground Records. Another recording artist by the name of R. Kelly knew Aaliyah's uncle, Barry Hankerson. Through Hankerson, R. Kelly and Aaliyah met, and that's when R. Kelly became Aaliyah's mentor, producer, and one of the songwriters of her first album Age Ain't Nothing but a Number. The album, released in 1994, sold over 3 million copies in just the United States alone. Aaliyah's album Age Ain't Nothing but a Number went double platinum by the Recording Industry Association of America, also known as RIAA.
After working with R. Kelly for a long time, there were rumors that R. Kelly and Aaliyah had an illegal relationship. For a long time, Aaliyah (15) and R. Kelly (27) denied the rumors. But after much digging, reporters and fans found out the R. Kelly and Aaliyah had an illegal marriage. Aaliyah ended her contract with Jive Records and signed with Atlantic Records.
While signed with Atlantic Records, Aaliyah got the opportunity to work with big music icons and music producers like Timbaland, and close friend Missy Elliot. Missy Elliot and Timbaland helped produce Aaliyah's second album One in a Million, which also sold 3 million copies in the United States alone and over 8 million copies worldwide.
The Movie Scene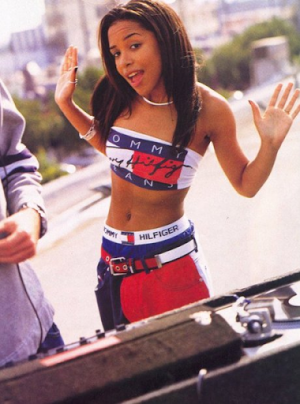 After gaining fame from her two albums, Aaliyah started getting many offers from movie producers. In 2000, Aaliyah landed her first role in Romeo Must Die. The movie made 18.6 million US dollars the same week it was released and ranked number 2 in the box office. Next, Aaliyah filmed the movie Queen of the Damned. While filming, in the same year, Aaliyah released her third and last album, Aaliyah, in 2001.
Passing
On August 25, 2001, Aaliyah and her producing team left on a two-engine plane that was registered and owned by Florida-based company Skysteam. This was the first plane taken by Aaliyah and eight other team members. The crew was headed out the Bahamas to shoot a music video named Rock the Boat. She safely landed and shot her music video. After completing the music video faster than planned, Aaliyah and her crew members ordered a plane to come and take them back to the United States. The plane that Aaliyah and the crew members ordered was smaller and more compact than the initial plane. The nine people boarded the plane and took off–crashing only 200 feet from the end of the runway. The plane exploded immediately, killing everyone on board. Aaliyah was killed instantly due to "severe burns and a blow to the head." The bodies were later taken off of the scene for family members to identify.
Reports show that what caused the crash was because of, maximum compaction. The plane reached 700 pounds over its limit.
Aaliyah's funeral was on August 31, 2001, at Frank E. Campbell Funeral Chapel in Manhattan. An estimated 800 were at the funeral. Many icons were at this funeral, some of the people there were Missy Elliott, Timbaland, Gladys Knight, Lil' Kim, and Sean Combs. After the mournful ceremony, 22 white doves were released out of a cage to symbolize Aaliyah's 22 years of life.