Remembering the characters of "Martin" in light of reboot rumors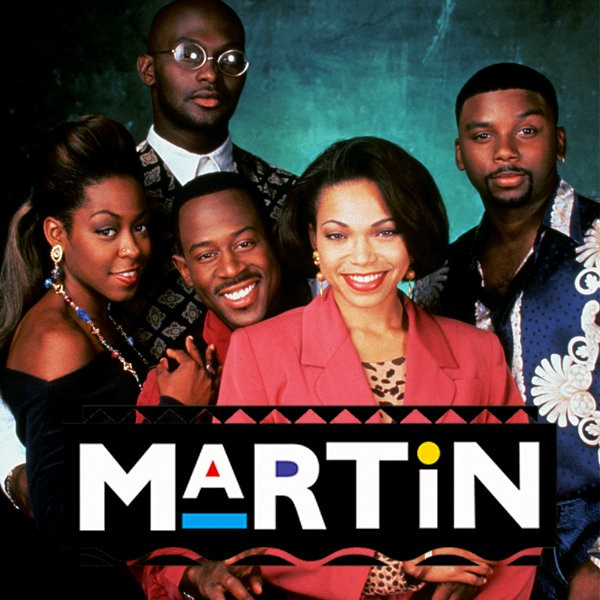 "Martin" reboot rumors.
In January of 2018, a rumor was formed that the popular 90's sitcom "Martin" could possibly be coming back to T.V. screens.  "Martin" is a popular sitcom that stole millions of viewers' attention. The sitcom aired August 27, 1992, and went on for five seasons before coming to an end in 1997.
The spark of the reboot rumor came from Martin Lawrence's fiance on the social media outlet Instagram. She posted, "Got word from my fiance that my favorite TV show may be coming back," followed by the wide faced emoji. Martin Lawrence soon replied with the exact same emoji that sparked people's attention even more. The comment soon went viral among many famous blogging social media platforms. The post was shared on pages like The Shade Room, E! News, HipHollywood, and even TMZ. Many fans and interviewers became ecstatic and eager to know further details on the story.
To add more curiosity to the rumor, Tisha Cambell was questioned by HipHollywood for the alleged reveal of the Martin reboot. Tisha danced around the rumor and said, "It has been an honor to be Gina all these years and it's surprising that people still love those characters so much. So, I can't tell you guys anything, but it is very exciting."
Three days later, E! News shocked Tisha and asked her about the alleged rumor. Tisha denied the rumor and quickly changed the topic. This sparked people's curiosity even more, and some people think it pretty much confirmed the reboot.
A month later, in February, Tichina Arnold, Martin Lawrence, and Tisha Campbell-Martin were spotted outside of Morton's Steakhouse in California. The interviewers questioned all three of them on the possible reboot. Tichnia did not go in depth and later left viewers with many more questions by saying, "In life there's always new beginnings, and there's always change…so we'll see what's happening."  Martin Lawrence went on to say, "Never say never." 
Allegedly, this sighting at Morton's has the been the first time that Tisha Campbell and Martin Lawrence have been seen together since the 1997 sexual harassment scandal that resulted in the show's cancellation.
All about the characters.
The main characters in the show were Martin Payne (Martin Lawrence), Regina "Gina" Waters-Payne (Tisha Campbell), Thomas "Tommy" Strawn (Thomas Mikal Ford), Cole Brown (Carl Anthony Payne II), and Pamela "Pam" James (Tichina Arnold).
The popular 90's sitcom starred Martin Lawrence in the role of Martin Payne and Tisha Campbell as the roll of Gina Waters. These two fictional characters were in a on-going relationship that later turned into an engagement. Martin is the ongoing disc jockey that works at an fictional radio station, WZUP, where Martin, along side Shawn McDermott (Jonathan Gries), hosts the show. They often talk about weird topics that only Martin and Shawn could understand. Later on, Martin had a show of his own called Word on the Street, hosted on Public-access television station Channel 51. Martin often had guests on this show, where he'd showcase sometimes inappropriate behaviors and express his free spirited alter ego. However at home, Martin was a kind-hearted charming young man that loved his family and friends, even though he was often a tough cookie when it came to expressing it.
The roll of Gina, played by Tisha Campbell, was about an "independent, hard working, business savvy, eternally romantic," fun-loving girlfriend of Martin, according to Wikipedia. Gina is an over-all peacemaker between hot headed people. She might be controlling insults between two people that she cares about, or even breaking up fist fights! She corresponds with Martin's free-spirit and street savviness. She voices her opinion for him to settle down when it comes to exchanging insults with other people.
Thomas Makil Ford starred in the role of Tommy Strawn. Tommy Strawn was one of Martin's best friends and a close friend of Gina's. Tommy was an intelligent, reasonable, and was a lady's man. He often would voice his opinion if something didn't seem right and would often flirt with Pam and other women throughout the show. Tommy would often hang around Cole whenever he would come onto the scene. Out of all of the characters on the show Tommy was the only one to attend college and get his college education. However, Tommy's employment life seemed to be a little sketchy. This became an ongoing joke when he would bring up working. Sadly, offset, Thomas Makil Ford passed away due to an aneurysm.
Cole Brown, played by Carl Anthony Payne II, was Martin's other best friend. Cole is known for confidently cleaning jeans at the airport for a living and living with his mom. As the seasons progressed Cole seemed as if he was attracted to a plus-size woman, whom he dated and soon proposed to. Her name was Big Shirley, and she worked as an security guard. This relationship didn't last long; Cole and Big Shirley split, and Cole soon after engaged with a women named Shanise. Cole expressed in later a later episode that he moved in with her in an unpleasant neighborhood.
Pamela "Pam" James, played by Tachina Arnold, is Gina's best friend and hot headed co-worker. Later on in the show Pam went on to be Tommy's best friend. That friendship later resulted in a break up. Pam was also known for her smart comebacks when it came to Martin's classic insults. Usually when Martin would insult Pam, Pam would respond with belittling comments or insults that would bring attention to Martin's height, because he was short.
Fans of the show anxiously await news that the reboot rumors were true. In the meantime, the internet is having fun speculating the direction the reboot could take and how these former characters could be re-imagined twenty years later.
Ratings of the Seasons.
Season

Episodes

First Aired

Last Aired

Rank

Average amount of Viewers

(Millions)

1

27

August  27,1992

May 13. 1993

#41

11.40

2

27

Augst 22, 1993

May 15, 1994

#64

9.29

3

27

September 1, 1994

May 18, 1995

#92

8.11

4

27

September 9, 1995

May 2, 1996

#104

6.70

5

24

September 5, 1996

May 1, 1997

#110

6.00