Champion of Marvel dies at 95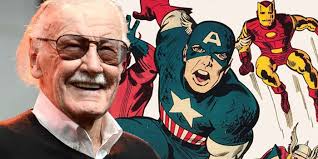 On November 12, 2018 the creator of a worldwide franchise wrote the final panel of his life. Stanley Martin Lieber otherwise known as Stan Lee died at 95 at Cedars-Sinai Medical Center in Los Angeles.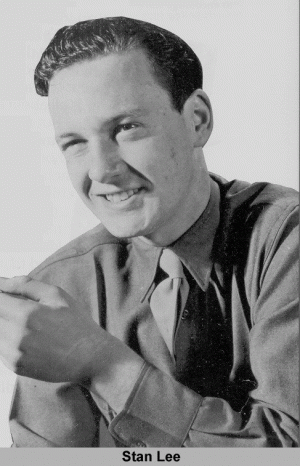 The original creator of Marvel started in the comic business way back in 1939 as an assistant for Timely Comics, which would later become Marvel in the 60s. Stanley Leiber made his comic debut in 1941 using the pseudonym Stan Lee in an episode of the Captain America comic.  It was in this episode that Lee introduced Captain America's signature shield toss. 
Lee created or co-created Black Panther, Spider-Man, the X-Men, the Mighty Thor, Iron Man, the Fantastic Four, the Incredible Hulk, Daredevil and Ant-Man, and others.
Back in 2009, Disney bought Marvel for $4 billion.  Lee told Chicago Tribune in April 2014, "I used to think what I did was not very important. People are building bridges and engaging in medical research, and here I was doing stories about fictional people who do extraordinary, crazy things and wear costumes. But I suppose I have come to realize that entertainment is not easily dismissed."
Disney Chairman/CEO Bob Iger said, "Stan Lee was as extraordinary as the characters he created. A superhero in his own right to Marvel fans around the world, Stan had the power to inspire, to entertain and connect. The scale of his imagination was only exceeded by the size of his heart." Lee, along with the newspaper comics, also had a monthly comic book series named  "Stan's Soapbox."
"
To me writing is fun, it doesn't matter what you're writing, as long as you can tell a story."
— Stan Lee
His way of doing things at Marvel was to brainstorm a story with an artist, then write a synopsis. After the artist drew the story panels, Lee wrote in the speech bubbles. This process became known as the "Marvel Method." Lee also worked with artist/writer Kirby on the Fantastic Four, Hulk, Iron Man, Thor, Silver Surfer, and the X-Men; but when he worked with artist and writer Ditko, he made Spider-Man and Dr. Stephen Strange.  With artist Bill Everett, he came up with Daredevil.
Lee experienced turmoil in his final years. His wife died at 69 in July 2017. He then sued executives at POW! Entertainment for 1 billion dollars, claiming fraud. POW! is a company that he founded in 2009 to develop film, T.V. and games.  Lee later dropped the suit but then sued another ex-business manager and filed a restraining order against a man who had been handling his complex.  In June 2018, it was revealed from the Los Angeles PD that they had been investigating a report of elder abuse against him.
Living his final days, Stan did meet with a long-time friend of his since 1965, Roy Thomas, on November 10.  They discussed the old days and were reading a new book Thomas wrote called The Stan Lee Story. When they went to read they had to put a  pillow on Stan's legs because it was that heavy.
Stan Lee rose from nothing and started a world-wide company that is still making and producing millions of comics. As years passed, Marvel Comics grew and grew, surpassing DC. Marvel has thousands of fans waiting and wanting the next comic.  At the loss of this comic and movie legend, actors and directors have been tweeting or posting heartfelt messages to remember the one and only Stan Lee.
He may have passed from this world but he never passed from our hearts. Thank you, Stan.
Excelsior!