Happiness Club raises money for local cancer support organization
The new once-a-month Happiness Club raised over a thousand dollars in funds for an organization called the Gathering Place, which supports those of all ages with any type of cancer as well as their families.
On November 14, Tiaunna (TT) Deleo, along with fellow founders Kristine Kindle and Jillian Phillips, went to The Gathering Place with adviser Mrs. Bond to present them with the funds raised, $1526.  They were given a tour of the facility, and they delivered cards made by members of the Happiness Club.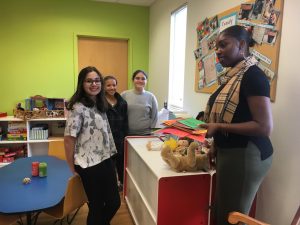 The Happiness Club raised these funds by facilitating a "Stall the Teacher" day in which students brought in loose change. The premise is that the start of class is stalled for as long as it takes the teacher to count the change.  Students brought in $1026 in change.
Students also showed support by wearing something pink for breast cancer awareness on Tuesday, October 30 as a part of the spirit week hosted by Student Council.  October is Breast Cancer Awareness month–an annual campaign to increase awareness of the disease.
The school also hosted a staff versus student volleyball game. Every student who attended the game paid one dollar which was donated to a fund that was split between the causes of the Student Council and the Happiness Club.  From Spirit Week and the volleyball game, an additional $500 was allocated to The Gathering Place.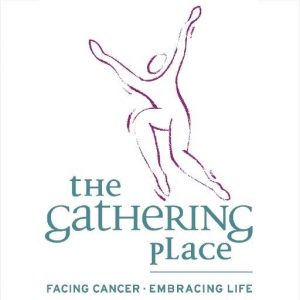 The Gathering Place, with two locations in Beachwood and Westlake, not only helps patients of any age battling cancer, but it also gives support to the families. They offer more than thirty group therapy or programs each week, and their website offers resources for families. Families who have children are provided with support and educational programs so the youth know how to react during that time with their family being diagnosed. According to their website, "The Gathering Place offers a wide variety of free programs and services addressing the emotional, physical, spiritual and social needs of individuals and families currently coping with the impact of cancer in their lives. We provide support to individuals and their family and friends at time of diagnosis, during treatment and after treatment has ended."
The Happiness Club, new this school year, is a club that meets once a month to perform acts of kindness for the community.  Projects may include giving things to animals in need, giving toys to kids in homeless centers, or delivering care packages to children in the hospital. Every week they do small acts of kindness around the school like cleaning up to help out the janitors or giving cards to people who deserve a show of appreciation. "The main mission for this club is to make people happy!" said seventh-grade teacher Mrs. Bond, who oversees the group.
The group was created by student TT Deleo, who wanted to make the world a better place.
"22,000 people are homeless. There are 70 MILLION stray animals in the .. We want to change that. We may be too small to make houses; we may be too small to make shelters for these animals; but we can make a difference, and that is what this club is here to do, make a shining light in the darkness of this world," TT wrote in her proposal for the club.