Help students with their EPIC Hour projects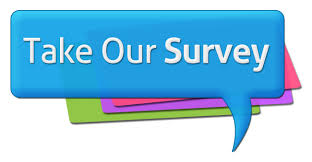 Hang on for a minute...we're trying to find some more stories you might like.
Seventh-grade students on the Innovator Team are completing EPIC Hour projects, for which they will complete research toward a topic of personal interest.
Please take each of the surveys below to assist these students.
Popularity
https://goo.gl/forms/Q0rdmX9HfzgNsgy83 
Softball vs. Baseball
https://docs.google.com/forms/d/e/1FAIpQLSc2eGWg83Q03orbyEqKi3xKZ9_SM09DEzHYUv1TNJxwhx0mhw/viewform?c=0&w=1&pli=1
Basketball
https://docs.google.com/forms/d/e/1FAIpQLSfea4pk2wj1uGQk3TSyhC32tEJZlt0GXPwq9_XJAl19ce_XSA/viewform?c=0&w=1&pli=1
Fortnite Survey about hours spent playing
https://docs.google.com/forms/d/e/1FAIpQLSdJJ1Kzi0-3uJ_n0yKQlMAs_g7nL7guJlZ_dtlrWSoelH02zA/viewform?c=0&w=1&pli=1
Fortnite Survey about money spent
https://docs.google.com/forms/d/e/1FAIpQLSftziNL8LIdoKEwT6GNgsld6Kjyud0WOFlzpA43yM1XftosSg/viewform?c=0&w=1&pli=1
Fluoride in Water
https://docs.google.com/forms/d/e/1FAIpQLSeWrrYOiK4hrYLTfgvNcpgD6zN_8OuSuyw5kZtbz-rcD8HzTA/viewform?pli=1