Hamilton sold out six weeks of shows in Cleveland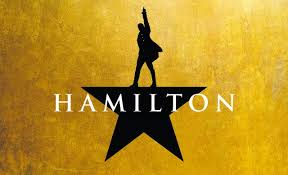 Hamilton: An American Musical ran at KeyBank State Theater in downtown Cleveland from July 17 to August 26. Over 60,000 tickets were sold for this show with ticket prices up to $475 for a single seat.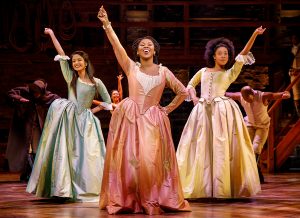 Hamilton tells the life story of Founding Father Alexander Hamilton.  It shows his story as he arrived from the Caribbean then rose to become an American war hero and George Washington's right-hand man. It also details his marriage to one of the wealthy Schuyler Sisters and his related love affair.
The musical received a lot of attention for its "color conscious" casting, in which non-white actors were hired to portray historical figured.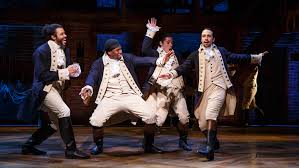 The soundtrack, as well as the play was written by Lin-Manuel Miranda.  The musical is famous for its soundtrack, which combines hip-hop, R&B, and more traditional show-tune style songs.  Some of the popular songs include "You'll Be Back," "Alexander Hamilton," "Non-Stop," "Guns and Ships," "The Room where it Happens," "The Schuyler Sisters," "Satisfied," "Wait for It," "My Shot," and "Yorktown."  In 2015, the cast recorded soundtrack made its debut on the Billboard Top 200 at #12.  This is the highest debut for a cast recording, and only six cast recordings have ever made it higher than 50.
Hamilton writer, Lin-Manuel Miranda got the idea for this musical after reading Ron Chernow's Alexander Hamilton biography. It took Lin-Manuel Miranda six years to write Hamilton. When it opened Off-Broadway in 2015, it debuted to  sold-out crowd.  Then its Broadway run began only six months later on August 6, 2015, where it had sold-out crowds for six months in advance. In 2016, Hamilton won the Tony award for Best Musical and received a record-setting 16 nominations and 11 wins. 
Hamilton finally went on tour this past year. The arrival of this musical in Cleveland's Playhouse Square was highly-anticipated and resulted in record-breaking ticket sales and season ticket subscriptions.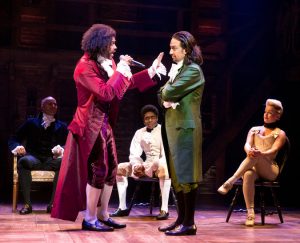 Mr. Face, who saw the show, described his reaction upon getting tickets: "My wife bought us tickets and told me that she did, and my initial reaction was 'eh' because it didn't sound like an interesting topic." But his reaction changed after seeing the show.  "I was completely floored. It blew my mind and it made me want to learn more about history and the Founding Fathers," he said.  "I also cried at some parts," he admitted.
Mrs. Saunders, a season ticket holder, said that when she found out that the show was on the  2018  lineup, she was so excited to see it.  She said the music in Hamilton stands out from other musicals. "The music is really well done. I like the mix of rap and pop. I like the blend of modern music and more traditional musical theater."   She explained that the show kept her hooked. "I'm not super interested in history, but because of this show, I learned how Alexander Hamilton was instrumental to the early years of our country." 
Hamilton was one of the most-anticipated shows coming to Cleveland.  It didn't disappoint!
If you missed it, you can try to see it nearby. Hamilton comes to Columbus starting Jan. 29, 2019 and will be in Cincinnati February 19.  You could even go as far as Detroit in March and Pittsburgh at the beginning of January.