The life story of Bobby Brown captured in a new movie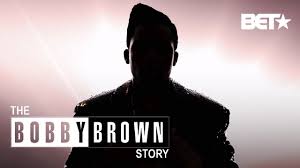 The life of R&B singer Bobby Brown has been captured in a new two-night movie series called The Bobby Brown Story that came out September 4 on BET.  
Brown was born Febuary 5, 1969 in Roxbury, Boston, MA. His parents are Herbert "Pops" Brown and Carole Brown. 
Bobby Brown dreamed of becoming a singer since he saw James Brown preform at the age of 3. He started singing in the church choir, where members of the church distinguished "his beautiful and passionate voice."
At the age of 12 he formed a singing group with some friends: Ricky Bell, Michael Bivins, Ralph Tresvant, and Ronnie Devoe. They called themselves New Edition.  According to sources, they rehearsed "with a focus and discipline rare for a group of pre-teen boys."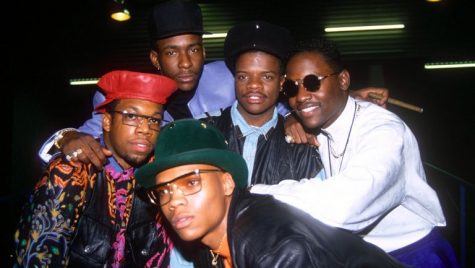 After winning several talent shows, New Edition was discovered by a producer named Maurice Starr, who gave them a recording deal with a small label called streetwise in 1983. That year New Edition released their debut album Candy Girl.
In 1984, New Edition switched to MCA Records and released a self-titled follow-up album. They saw success with "Cool It Now" and " Mr.Telephone Man."  However, despite the enormous success of their music, the members of New Edition still received a small salary.  Many claim that their contract with MCA was "exploitative." 
"The most I saw for all the tours and all of the records we sold was $500 and and VCR," Brown said. Believing that they were being treated "like little slaves by people who were only interested in money and power, and not the welfare of New Edition," Brown left the group in 1986 to pursue a solo career.
Bobby Brown became famous  for his solo efforts in the late 1980's and early 1990's for his hit albums and singles "Don't Be Cruel" and " Humpin Around."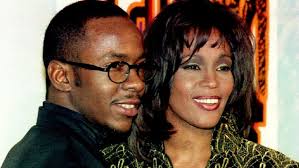 With all of his musical success, Brown is often known more for his personal life.  Brown was married to Whitney Houston from 1992-2007. Some say his "fame became eclipsed by his troubled marriage."  Houston died in 2012 from accidental drowning, which was initially linked to cocaine use but later determined to be coronary artery disease. After Whitney, he married Alicia Etheredge in 2012, and they are still together. 
He has seven children named Bobbi Kristina Brown, LaPrincia Brown, Cassius Brown, Landon Brown, Bobby Brown Jr., Bodhi Jameson, and Rein Brown.  His youngest child, Bobbi Kristina Brown, who he had with Whitney Houston, died July 26, 2015 at the age of 22.  The death gained much media attention, as she died under similar circumstances to her mother: drowning in a bathtub with drugs noted as the cause.
Bobby Brown's personal life and music career are filled with ups and downs and interesting turns along the way. Those interested can learn more about his life by watching the twp-part series, now available at BET.com.