Should Pete Rose be inducted into the baseball hall of fame?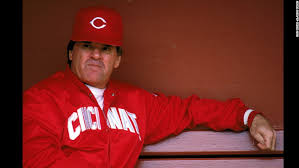 Pete Rose, one of the greatest and most controversial players in baseball history, has been denied entry into the Baseball Hall of Fame for the past twenty-nine years due to having gambled on baseball during his career.  Over the last three decades, he has sprouted a huge debate between fans on whether or not he should be inducted.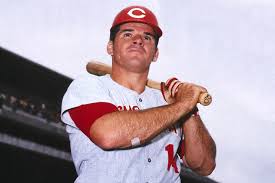 Pete Rose started his career in 1960 playing for the minor league team Geneva Redlegs. In 1963, he began his professional career by playing his first year for the Cincinnati Reds and was voted national Rookie of the Year. From 1965 to 1975 Rose won two gold gloves and was voted Most Valuable Player and Most Valuable World Series player when his team defeated the Boston Red Sox to win his first World Series.
In 1983 he won his second World Series with Philadelphia Phillies. He was then hired back to the Cincinnati Reds as a player and as the manager of the team in 1984. On September 11, 1985 he accomplished something that most people remember him for: he broke hall of famer Ty Cobb's record for most career hits with 4,191.
In 1989 Pete Rose was convicted of illegally gambling and betting on his own team that he managed, the Cincinnati Reds. It was well-known before the investigation that Pete Rose had a gambling problem.  According to a CNN from 1989, "baseball commissioner A. Bartlett Giamatti bans Pete Rose from baseball for life for gambling, with the stipulation he may apply for reinstatement after one year."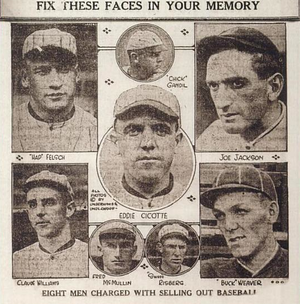 The league's strict rules against betting on one's own team was first put in place after the 1919 World Series, which is known as the Black Sox Scandal. According to History.com the Black Sox scandal is, "when eight players from Charles Comiskey White Sox were indicted for throwing games for financial gain." The players from the White Sox intentionally lost the last game of the World Series to gain a lot of money from a bet.  
Even though Pete Rose continually denied the allegations, in 2004 he published an autobiography called My Prison Without Bars, in which he admitted to betting on every single game while he was managing the Cincinnati Reds from the 1988-1989 season. Even though he did bet on his team, Rose never bet on them to lose and never intentionally lost a game.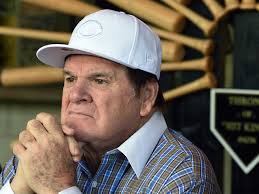 For many years Rose has applied for reinstatement but has been denied over and over again. According to the Los Angeles Times, the last time he tried, the Hall of Fame went over the ban and said this: "After extensive discussion, a vote was taken in which the Board ratified the resolution that was passed on February 4, 1991, known today as Rule 3(E) in the [Baseball Writers' Assn. of America's] election rules. As such, anyone deemed permanently ineligible by Major League Baseball, including Pete Rose, may not be considered for election to the Baseball Hall of Fame."
For 29 years this topic has been debated by so many fans. Pete Rose is one of the greatest icons in baseball history. So what do you think? Should Pete Rose be forgiven, or is his past mistake too substantial to forgive?

Loading ...