From homeless to famous: Halsey, the inspiration
Hang on for a minute...we're trying to find some more stories you might like.
Halsey is a popular artist who creates music that is classified as electropop and synth-pop. She started off with a hard life on the streets, and now she is singing on stages in front of thousands of fans, all waiting to hear her sing.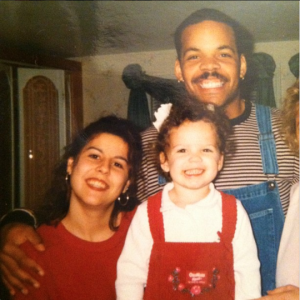 Ashley Frangipane, better known by her stage name Halsey, was born on September 29, 1994 in a place called Clark, New Jersey. Growing up, Ashley played many instruments including violin, viola, cello, and later the guitar. She graduated from high school in 2012. This is also around the time she began posting videos of her singing on Tumblr and YouTube.
When it was time for college, she enrolled herself in a Rhode Island school to study design. But because of the financial struggle her family was going through, she had to enroll in a community college. She originally chose a major in songwriting as a way to agitate her parents. In an interview with Fuse she also said that she chose her major because "Songwriting was the easiest solution because it forces people to hear what I'm saying from my voice. I always say I'm a singer out of necessity because I can't imagine anyone singing my songs but myself."
After dropping out of  college, she became homeless. During this time, she used music as a way to make money and as personal "therapy." She also played small shows in many different cities and under many stage names. She chose Halsey as her stage name because it is an anagram of her first name and it is the name of the street she grew up on.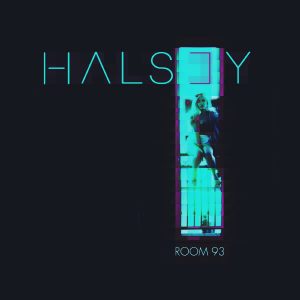 She later moved in with her grandma and finally released her first single "Ghost" in 2015 on SoundCloud. The song gained a lot of popularity within hours of the release time. Halsey was contacted by several music producers and record labels. The label she chose is called Astralwerks. While signed with this label, she created her first EP called Room 93 which featured five songs.
A year later on August 28, 2015 she released her first album named Badlands. This album reached number two on the Billboard 200 with 97,000 copies sold within the first week. This album featured 13 songs and 4 singles. She chose the name "Badlands" as a representation of the state of mind Ashley was in while writing the songs featured on the album. This refers to an empty and lonely mind set that she possessed at the time. This album is a concept album based on a dystopian society surrounded by a desert that traps the people of Badlands.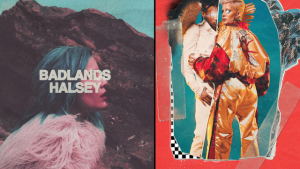 Halsey's second album is called Hopeless Fountain Kingdom and was released on June 2, 2017. This album is also another concept album inspired by Romeo and Juliet by William Shakespeare. Her record includes 13 songs, 4 of which reached the top 100 songs in the U.S. The album's first single "Now or Never" was released along with the pre-order on April 4, 2017. The single hit number 5 on the US Billboard Hot 100. Her next single "Bad at Love" reached number 5 in the US and is now her highest-peaking song in the country. The third single on the album is a remixed version of her song "Alone." This version features rappers Big Sean and Stefflon Don.