The heroes of the middle school: Getting to know some of Mayfield's custodians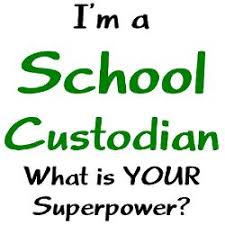 Hang on for a minute...we're trying to find some more stories you might like.
Each morning, staff and students at Mayfield Middle School arrive to find the building prepped for another day of learning, though many do not think of the work that goes into it. From fixing broken pencil sharpeners to cleaning the floors to mowing the grass and so much more, the custodians at Mayfield Middle School have many responsibilities, but their hard work often goes unnoticed.
The daytime custodians start working in the morning, sometimes as early as 4:30 or 5. When there is a lot of snow, they must arrive even earlier to shovel and salt the walkways.
As soon as he gets to school in the morning, Mr. McGinnis, the head custodian, checks that the middle school was secure overnight and opens the doors for staff and students to enter.
Many of the day custodians spend a lot of time fixing and cleaning different things around the school, which may include repairing lights, adjusting temperatures of classrooms, or cleaning the cafeterias.  They also deal with all of the deliveries of paper, supplies, and books.
Mr. Talevski, another daytime custodian, helps in the kitchen by handling food deliveries and fixing equipment if it breaks.
At 3 P.M., the night custodians begin work.
While the custodians working the second shift have different responsibilities than those working the first shift, they also have a lot to do. They each have an area that they get ready for the teachers and students coming the next day.
Mr. Zingale, a nighttime custodian, described, "[I] go from room to room to room…[doing] whatever needs to be done. Then I lock the room, [and] go on to the next one." Each evening, the floors are swept, trash emptied, and desks sanitized.  He stated that some are harder to clean, especially if students have eaten in the room.
Mr. Balluh, the head night custodian, explained that they also sometimes have to set up for events like basketball or volleyball games or concerts.
The nighttime custodians don't stop working until 11:30 P.M.
Despite the lack of students in the school during summer, custodians continue to work, repairing things that would be difficult to fix with students in the building and doing a deeper cleaning of the entire building–waxing floors, cleaning the insides of the lockers, and many other tasks.
Even though Mayfield's custodial staff have a lot of responsibilities, they enjoy what they do both inside and outside of their jobs. Here's a closer look at four of MMS's custodians.
Mr. Balluh
Mr. Balluh, the head night custodian, likes to woodwork, remodel houses, and listen to all kinds of music. He also has interests in taking photographs and videos, and works as a photographer/videographer for weddings.
He explained that working nights can be difficult because it can cause him to miss a lot socially. However, the friends he has made with some of the middle school staff, which he calls "simply amazing," are a large part of what he likes about his job.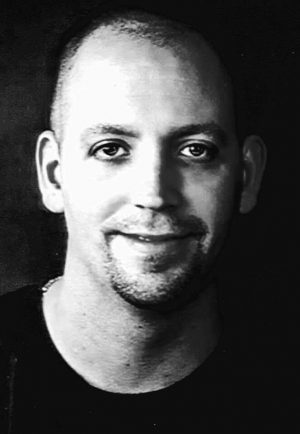 Mr. Balluh has worked at the middle school for thirteen years, and before that he attended the Mayfield City schools.
"[There] is a sense of pride being able to work in the district and do my part to give back to the place that has…[given] me so much," he said.
Mr. McGinnis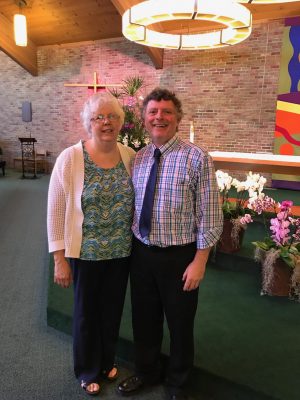 Mr. McGinnis has worked in every building in the Mayfield district over the course of twenty-eight years, fifteen of which have been at the middle school.
As the Head Day Custodian, Mr. McGinnis is very busy. He expressed that "lack of time to get everything done" is a very challenging part of his job. Due to the fact that many parts of the middle school are very old, there are always things that need to be fixed.
As busy as his job keeps him, he still really enjoys being around the students. The fact that "every day is different" and that he has "met a lot of good people" are also reasons he enjoys working at Mayfield.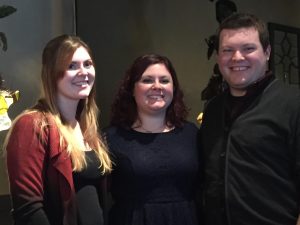 As much as he has to do as a custodian, Mr. McGinnis still finds time outside of work to do things he enjoys, such as spending time with his three children: Kelley, Kasey, and James (Jamey) Jr. He also enjoys boating, fishing, swimming, and just being outside in general.
Mr. Talevski
Like Mr. Balluh and Mr. McGinnis, Mr. Talevski, who has worked at the middle school for eight years, really likes the people at Mayfield.
He explains, "Some of the kids…make a tough day a little bit better…[They] say something funny and it makes you smile and forget about the tough day you're having."
In his freetime, Mr. Talevski enjoys park hiking as well as photography. However, with his son in college and his daughter recently married and moving away, he has been trying to find some more hobbies.
Mr. Zingale
Mr. Zingale has worked for three years as a night custodian at Mayfield. He is responsible for preparing the rooms in and near the tech hallway for the next school day.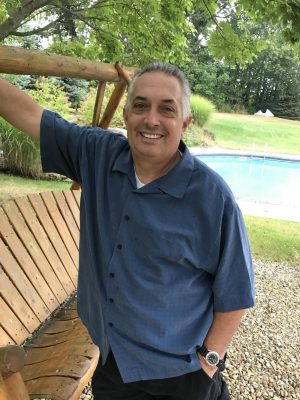 He noted that his work schedule can be challenging because he doesn't get to see his kids–a daughter who is nineteen years old and triplet sons who are ten years old–a lot during the school year.
"Usually if I'm not working, I'm with my kids," he said.
Like many other custodians, one of his favorite parts of his job is being around the students.
Outside of work, other than spending time with his children, Mr. Zingale enjoys landscaping and sports like softball and basketball. He also has been a part of three different movies–Draft Day and Jenny's Wedding as an extra and stand-in, and The Avengers as a New York City Police Officer.
With all these custodians and the others do for the school, it is important to remember to appreciate their hard work.