Apple faces lawsuits over slowing phones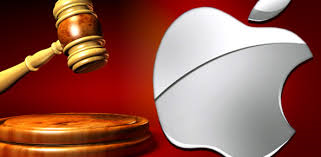 Hang on for a minute...we're trying to find some more stories you might like.
In the world about 223 million people have iPhones, and a lot of these people claim to have experienced their phones slowing down after Apple released a new model. Do you ever feel like this happens? If so, you are not alone. Three out of four  teenagers agree that they've noticed slowdowns near the times that a newer version of the iPhone comes out.
These people aren't wrong. Apple has openly admitted that older models do slow down. Apple explained that this is because the older the batteries get, the slower the phone reacts.  As a result, Apple has faced many lawsuits for slowing their old phones down: fifty-nine separate lawsuits, to be exact, according to The Wall Street Journal.
According to The Verge, in response to the lawsuits, Apple has addressed the accusations of them slowing down their older products. The website claims, "Last week, Apple confirmed that it slowed down the iPhone 6, 6 Plus, 6S, 6S Plus, and SE through a software update. The company said this feature 'smoothed out the instantaneous peaks only when needed to prevent the device from unexpectedly shutting down.' Lithium-ion batteries, which are used in iPhones, 'become less capable of supplying peak current demands when in cold conditions, have a low battery charge, or as they age over time, which can result in the device unexpectedly shutting down to protect its electronic components.' The software update prevented this from happening."
Many do not fully believe Apple's explanation and accused them of intentionally impacting the productivity of the older model in hopes of driving sales of the newer ones.
The backlash caused Apple to apologize, and they decreased the cost of  battery replacement service. According to The Wall Street Journal, Apple reduced the out-of-warranty cost of battery replacement to $29 from $79.
CBS also recently released Apple's statement talking about their current situation: "Our goal is to deliver the best experience for customers, which includes overall performance and prolonging the life of their devices."