The U.S. News ranks the U.S. states, and Ohio falls short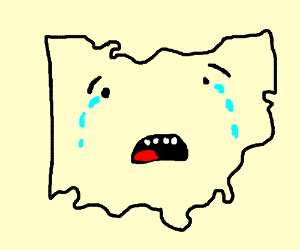 Hang on for a minute...we're trying to find some more stories you might like.
According to U.S. News, Iowa is the best overall U.S. state. U.S. News rated the states in eight categories: Health, Education, Economy, Opportunity, Infrastructure, Crime and Correction, Fiscal Stability, and Quality of Life.
Our state of Ohio finished 40th, which is not good. Our best ranking, at 18th, is for Crime and Corrections. Ohio only ranked in the top 25 in three of the eight categories. For us Ohioans, the low ranking may be something that would make you gasp. Understandably so; people tend to think that their home state is better than everyone else's.
Iowa taking the top spot may come to a surprise of many people, as it is not much of a prevalent state in modern America. But in the eight categories U.S. News used to rank the states, Iowa placed in the top ten in four of them, and in the top 25 in all of them. Those rankings include first in Infrastructure, third in Health Care, and fourth in Opportunity.
Most of us have been led to believe states such as New York, Texas, California, and Florida, are powerful and likely better. But in these rankings that is not case. None of these states finished better than number 15. 
Minnesota, Utah, North Dakota, and New Hampshire finished close behind Iowa.
For students, moving to Massachusetts may not be a bad idea, as they ranked first in Education. Our Ohio education system ranked a dismal 41st. 
Within the ranking came many surprises and disappointments. Also, the northern states seemed to surpass many southern states in the rankings. We will see how these rankings fluctuate through 2018 and into 2019.