Behind the face of Mr. Face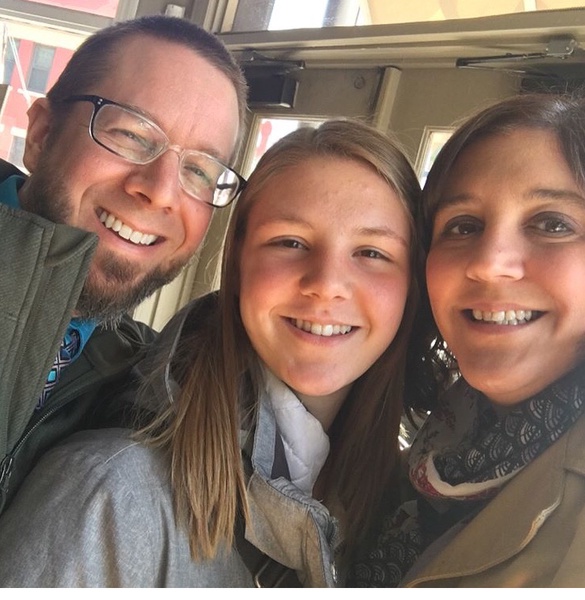 Hang on for a minute...we're trying to find some more stories you might like.
Who is Mr. Face you ask? He's many things actually.  A counselor, husband, father, musician, athlete…the list goes on. However, his main goal is "to work towards being the best version of himself."
Early Life
Scott Face was born April 18, 1973 in Massachusetts, but moved to Vermont when he was only three. He had family members there, and his dad got a job offer at a hospital. He is the oldest four with two brothers and one sister, all close in age. He attended North Bennington Elementary School and Mt. Anthony Jr. High School.
Mr. Face was very close to his family, so when his mom passed away when he was fifteen, it really took a toll on him. Although he had an unfortunate loss at a young age, he remained a very family-oriented person. During his childhood, he loved to go camping and skiing with his family, and one of his favorite memories from when he was younger is when he went camping at Lake St. Catherine. He described it as, "fun, relaxing, and overall just a good time." He also loved to ride his bike in the pastures of Vermont to see the cows.
College/Career
Once he turned 18, he moved to Ohio and became a baker at the Red Union Cafe, where he met his wife Anne. Her father was a professor at Kent State, so Mr. Face thought that it made sense to go to Kent State also so he could pursue a degree and be together with Anne.
During his time at Kent State, his major was sociology, which is the study of the human society. After his four years of regular college, he went back to get his counseling degree. Mr. Face always knew he wanted to help people. One of his jobs when he was younger was helping homeless kids obtain education.
Mr. Face then began working at MMS as the Skills for Adolescence teacher. Mr. Destino and Mr. Face started this class because they wanted to make sure the kids felt safe at school. Mr. Destino thought Mr.Face was the man for the job.
Today, Mr. Face helps many students feel safe and wanted at school. He does this not only with his Skill for Adolescence class but also with the eighth-grade "Where Everyone Belongs" (WEB) class as well as several interest-based student groups like Rock Band and Bocce Club. He's even had writing clubs, gardening club, and fishing club–anything that meets the interests of students in a given year.
Hobbies
When Mr. Face is not working and helping kids be the best versions of themselves, he can often be seen doing things he loves to do in his spare time. One thing he enjoys to do is play music. He plays several instruments, including the guitar and the mandolin.
When he's not rocking out, Mr. Face loves to be outdoors. Some outdoor activities he enjoys taking part in are biking, skiing, snowboarding, and fishing.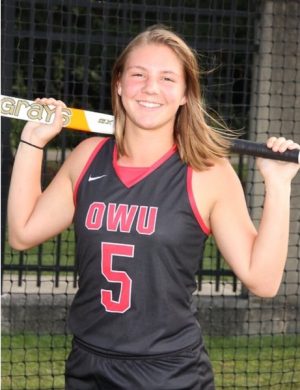 Mr. Face says that out of all his hobbies his favorite one is being with his daughter. His daughter Hannah is 19 years old and attends Ohio Wesleyan Uninversity. Following in her father's footsteps, Hannah is studying psychology, but one of her hobbies includes playing field hockey. Mr. Face is really close to his daughter and loves to watch her on the field. Mr. Face says that no matter how old his daughter gets, he will always take her on his father-daughter trip to the Shannon River in Portland.
Wrapping It Up
Mr. Face is a very passionate, loving, and ambitious person. He wants to continue to help support kids. Mayfield Middle School students are lucky to have someone so kind and caring to help their journey through middle school.