Paintbrushes, paper, scissors, and pencils: The art show spotlights student work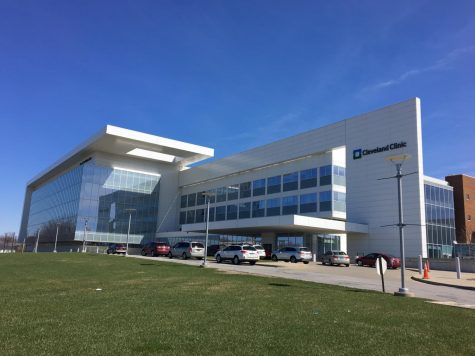 Every year the Mayfield City Schools collaborate with Hillcrest Hospital in order to recognize and celebrate art from students of all ages. This year, the artwork was on display from April 6 to 23.
Organizing the show took many hours on the teachers' and students' behalf. Art teachers had to select the pieces that would be featured in the exhibition and then mat the artwork.
"[Matting] the artwork that goes into the show took about six hours," stated Heather Vokic, the Mayfield Middle School art teacher. Matting artwork involves placing the artwork into a black of white paper frame, and all of the artwork had to be matted. The similar types of mats helped unify the diverse pieces of different mediums.
Gail McClelland and Diana Beebe coordinated the exhibit. McClelland ordered the supplies for matting the art, organized the show with Hillcrest, worked with the IT department for labels, and collaborated with Progressive Insurance for printing and publicity.
"I've been coordinating the art show for about eight years," she stated, "The coordinators work about twenty hours each for the show."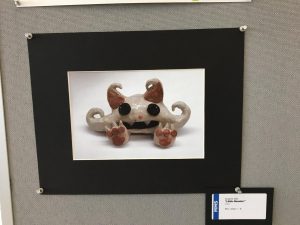 Angelie Ball and Nadia Gerbasi, two eighth-grade students previously enrolled in Mrs. Vokic's traditional art class, had their art featured in the exhibit. Ball pointed out, "I think that it's cool that what people make in art class at school can be featured outside of school so that a lot of different people can see it."
Nadia Gerbasi explained how she created her art: "I painted paper to represent different colors and textures, and then I cut them into shapes and added them onto the paper."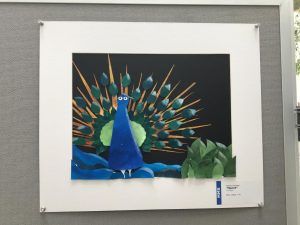 Sixty pieces of art in the exhibit were from the middle school, and Mrs. Vokic estimates that in total more than six-hundred pieces of art decorated the exposition.
"The purpose of the art show is to showcase the curriculum of the arts in the district," explained Mrs. Vokic. "My students make the most amazing art, and I think it's important that the district and other students see skills and talents other than sports and academics."