Tyler Perry, creator of Madea
Hang on for a minute...we're trying to find some more stories you might like.
Tyler Perry is a well-known director, actor, screenwriter, and comedian best known for his character Madea.  
He was born September 13, 1969, in New Orleans, Louisiana, as Emmitt Perry Junior.  As a child, Perry faced abuse from his father, who he described as a man "whose answer to everything was to beat it out of you."  During his teenage years, he developed depression, at one point attempting suicide. His mother was his only source of comfort. He has noted that attending church with her once a week helped get his mind off of things. Perry eventually changed his first name to "Tyler," because he did not want to share names with his father.
Perry was first inspired to write while watching an episode of Oprah Winfrey's talk show, which featured someone who proclaimed that writing could help overcome depression.
Perry started to write letters addressed to himself, and, in 1992, he turned them into "I Know I've Been Changed": the first musical he ever wrote. It was unsuccessful, and Perry ended up homeless, living in his car.
In 2000, he wrote another play, entitled "I Can Do Bad All By Myself," which introduced the now-famous Madea character. Unlike "I Know I've Been Changed," it was a hit.
Mabel "Madea" Simmons, a tough elderly black woman often getting in trouble with the law, is a character played by Perry himself. Madea is based off of Perry's mother and aunt. Perry explained that they were the type of people to beat you but then call an ambulance and make sure that the hospital takes good care of you. Madea "thugs-out" on children, but ultimately cares about their well-beings.
Tyler Perry continued with his plays until 2005, when he made his first film, Diary of a Mad Black Woman, with Madea as a main character. The movie was a huge success.
Later in the year, he launched his own television series called "Tyler Perry's House of Payne" and published his first book, Don't Make a Black Woman Take Off Her Earrings: Madea's Uninhibited Commentaries on Love and Life, which became a bestseller.
Throughout the years, Perry has been making more movies about families, morals, and overcoming adversity. For instance, his film Daddy's Little Girls was about a father fighting to gain full custody of his three daughters and finding love on the way. So far, he has produced twenty-two movies, eight television shows, and twenty plays.
The first awards that Tyler Perry received were from the Black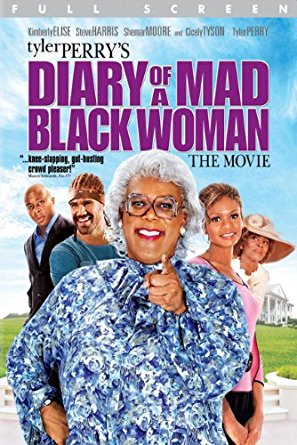 Entertainment Television for Diary of a Mad Black Woman. He was named "Outstanding Actor in Theatrical Film" and "Outstanding Writer in Theatrical Film."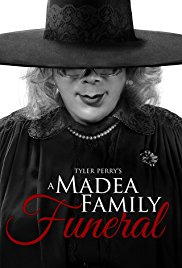 On March 30 of this year, he released Acrimony, which is about a faithful wife who finds out that she's been betrayed by her husband.
In August, Tyler Perry's Madea Family Funeral, Perry's newest movie, comes out. It is about a family reunion that unexpectedly turns into a nightmare when Madea and her family find out they have to plan a funeral.