Mayfield teams take ninth and fifteenth place in regional Science Olympiad competition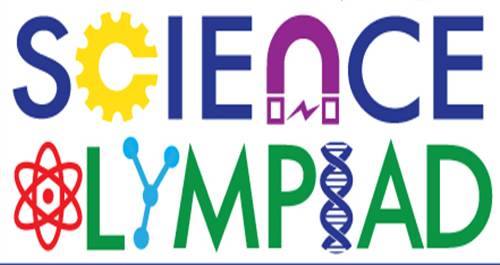 Science Olympiad is a competition in which teams of students from schools around the country compete against each other in different science-related events. At first, teams compete locally. Then, the teams that do the best overall at local competitions move on to the state competition. The best-placing teams at states move on to the national competition.
Events are about many different topics which, at the middle school level, include building structures and vehicles, forensics, outer space, health and illnesses, and many others.
The two teams of fifteen students and three alternates were selected by Sandra Bean, the gifted intervention specialist and the Science Olympiad organizer at the middle school, after students filled out an application and took a test.
Team members were each assigned three events in which they later competed. During the weeks before the competition, they met with coaches and partners to study, make note sheets, and build structures and vehicles.
Though the Mayfield Middle School teams had to miss one invitational due to bad weather, they were able to attend one invitational–to practice for the regional–at Solon Middle School. There, eighth graders Vaishnavi Nayak and Lindsey Urban earned second place in the Ecology event. Mrs. Bean, the Science Olympiad coordinator, remarked that she could see that going to invitationals was beneficial and she hopes to go to more next year.
Then, after weeks of practice, the two teams went to the regional competition. At the competition, which lasted all day, the Mayfield teams competed against twenty teams from other schools in the area.
Sixth grade team member, Nehir Hirfanoglu, explained that the most difficult part about competing was "not getting stressed out while doing it and trying to be fast while answering the questions."
Many Mayfield team members were high scorers in their events. Students who placed in the top six for one or more of their events were Jenny Fu, Mykenna Roy, Gloria Price, Gabi Polin, Nehir Hirfanoglu, Praval Jiddu, Vaishnavi Nayak, Lindsey Urban, Ethan Fong, Victor Popoviciu, Dhruv Bhumbla, Nikki Kolure, Gia Parker, Leah Stiffler, and Dani Musi.
Eighth-grade team member, Lindsey Urban, thought her group was successful because they worked well as a team and distributed jobs among themselves based on their individual strengths. She also said that help from their coach contributed to their success.
Dhruv Bhumbla, also in eighth grade, added that practicing after school helped him do well.
Only the top six teams at the regional competition will go to the state competition, so Mayfield's teams will not move on. However, team members identified many aspects of Science Olympiad, other than winning, that they enjoy.
Sixth grader, Jack Argie, expressed that his favorite part of Science Olympiad is being able to socialize with his friends.
Sarah Carlile, a Science Olympiad participant in the eighth grade, agreed that her favorite part of Science Olympiad is a "tie between my friends, who are all on my team and they're supportive and funny and they just make the day go by so much quicker, and my favorite event which is Crime Busters."
Mrs. Bean stated, "The team did such a great job. The kids studied so hard…It was a fun day."
On Saturday, February 24, 2018, Mayfield's Science Olympiad teams competed in a regional competition at Mentor High School, with Team A earning ninth place and Team B earning fifteenth place.