Student at Utah school charged with multiple offenses
Hang on for a minute...we're trying to find some more stories you might like.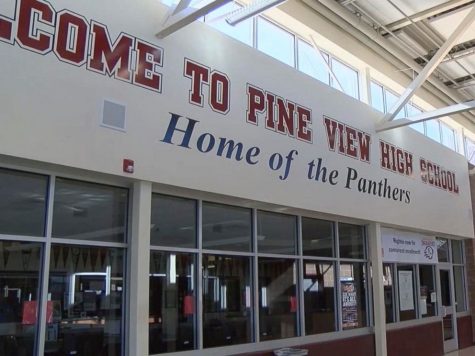 During the first week of March, students at the Pine View High School in Utah were forced to evacuate due to a possible explosive in a student's backpack.
The bomb was spotted by classmates after they noticed smoke coming from the backpack while it was sitting in the cafeteria. The students in the cafeteria alerted the school's police officer. The student who brought in the device was also seen trying to light the fuse of the explosive.
According to thespectrum.com, a bomb squad and a bomb detecting K-9 were called into the school a little after noon, after all of the students had evacuated the building. Officials confirmed that the device in the student's bag was an explosive.
If the suspect had successfully detonated the explosive, it could have caused injury to other students or staff, or caused damage to the building.
While investigating the suspect's home, officers found materials to create a homemade explosive. The student also showed interest in ISIS, a terrorist group and their promotion.
The student is also suspected of vandalising his school in early February. The phrase "ISIS is coming" had been spray painted on the outside of a school.
He is also suspected of removing and slashing up a U.S. flag, replacing it with a flag with Arabic writing on it. According to nbcnews.com, however, the FBI determined that ISIS was not involved in the act.
According to abcnews.go.com, one of the suspect's peers announced that she had a class with the suspect, but he was usually very quiet. "Before they had been evacuated, he was, like, hysterically laughing, which is sort of, like, out of the usual for him," she stated.
The student will be charged with vandalism as well as manufacturing, possession, sale, and use of a weapon of mass destruction, according to nbcnews.com.