Looking for a new show?" Fall for "The Fosters"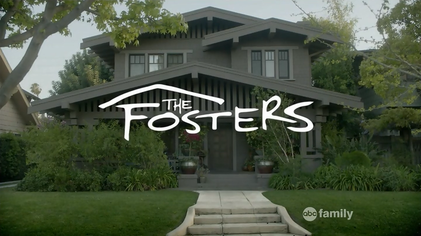 Hang on for a minute...we're trying to find some more stories you might like.
On June 3, 2013, the first episode of The Fosters, a teen a family drama, aired on ABC Family. The show, created by Bradley Bredeweg and Peter Paige, is shown on Freeform at 8:00 on Tuesdays nights. It is currently the middle of its fifth season.
The show is about two married women, Stef Adam Foster and Lena Adam Foster, who raise five children in San Diego, California. Brandon, their first child, is Stef's biological child. Shortly after Stef and Lena got together, they fostered twins, Mariana and Jesus, later adopting them. Later, they fostered and adopted Callie and Jude.
Stef Adams Foster, played by Teri Polo, is a police officer who later becomes a detective.
Lena Adams Foster, played by Sherri Saum, starts off as the vice principal of Anchor Beach Community Charter School, later becoming the principal.
Jesus Adams Foster, played by Jake T. Austin and Noah Centineo, is one of the twins Stef and Lena adopted. He has ADHD and suffers  traumatic brain injury due to a nail getting stuck in his forehead.
Jude Adams Foster, played by Hayden Byerly, is the youngest of the children. Later in the show, he comes out as gay.
Brandon Foster, played by David Lambert, was the oldest child. He is highly musically gifted, and gets accepted to the Juilliard's School, only to be kicked out due to poor actions.
Callie Adams Foster, played by Maia Mitchell, is a selfless artist who has been in jail more than once.
Mike Foster, played by Danny Nucci, is Stef's ex-husband and Brandon's father. He is an alcoholic.
Mariana Adam Foster is the twin of Jesus; she's an intelligent mathematician and coding student who is involved in many things she enjoys.
 In 2013, in the Teen Choice Awards, The Fosters won Choice TV Breakout Show, beating The Carrie Diaries, The Mindy Project, Baby Daddy, and Arrow. 
In 2014, The Fosters was nominated in the GLAAD Media Award for Outstanding Drama Series with positive representation of the LGBTQ community.
It was also nominated in the Television Critics Association for Outstanding Achievement in Youth Programming, beating Sesame Street, Adventure Time, Switched At Birth, and Daniel Tiger's Neighborhood.
In 2015, it won Outstanding Achievement in Youth Programming again.
Common Sense Media rated The Fosters four stars out of five. The International Movie Database, or IMDb, rated it 7.9 out of ten. It also has a 97 % on Rotten Tomatoes. One reviewer said, "That's really an inspirational show; it taught me you should be who you wanna be without being judged."   
The show will come to an end in the summer of 2018 with season five. Freeform announced that it will conclude with a three-episode finale, skipping forward a few years to follow Mariana and Callie as they embark on the next phase of their young adult lives.
The show can be streamed from its first episode on Netflix.