How eSports are Sneaking Up on Their Competitors
Hang on for a minute...we're trying to find some more stories you might like.
A sport is defined as "an activity involving physical exertion and skill in which an individual or team competes against another or others for entertainment." eSports, or electronic-sports, are similar in that they are competitive, involve skills, and offer entertainment; however, rather than being physical in nature, the games are played on different platforms of technology. Recently, eSports are becoming increasingly popular. Business Insider and Forbes Magazine predict that competitive video gaming will be a $1.5 billion industry by 2020.
The video games that are played casually in people's homes are often the same ones used in professional eSports. Popular games include Counter Strike: Global Offensive (a first person shooter about counter-terrorism), League of Legends and Dota 2 (both multiplayer online battle arenas), and Overwatch (a first person shooter, based around heroes, that includes a brighter aesthetic).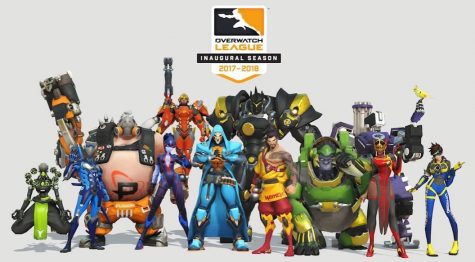 It is debated as to whether or not eSports should have the title of "sports" at all. One argument in favor of them being sports is that they stimulate the mind, and the "athletes'" reflexes and hands are in top physical condition. On the contrary, some argue that, because the players aren't physically active, they should not have the title.
So far, eSports have had an extensive lifespan. Their origins can be traced back to video game tournaments that took place as early as 1980. Many early gaming tournaments happened offline, with no internet connection between the computers. Many arcade games were employed during the early era of video game competition.
 When personal computers and the internet became popular in the nineties, the popularity of competitive video games increased drastically. Some early games included Quake, Counter Strike, and StarCraft.
With the release of community-focused games, the professional gaming scene saw an even faster increase in popularity. Many games owe this to their communities, which helped foster an environment of improvement and growth.
Today, eSports have been picked up corporately and have giant fan bases; some players are minor celebrities who live-stream themselves playing games on websites such as twitch.tv. 
After a long journey, eSports are experiencing extreme growth today. They are becoming an industry worth almost one billion dollars and with millions of viewers. Some eSports events are beginning to take over those of traditional sports. An example is the Overwatch League: even in its early stages, its viewership is on the tail of the National Hockey League.
Most of those tuning in are people who play the games themselves and want to watch highly-skilled players. People have different reasons for finding eSports interesting. Some just want a team to root for in an environment that they are familiar with. Others watch them to learn from the players.
eSports are growing and become more viable corporately. Soon, eSports may be one of the most prevalent sources for entertainment–both playing and watching