Artist Ed Sheeran: The Rising Redhead
Hang on for a minute...we're trying to find some more stories you might like.
The singer-songwriter Ed Sheeran has been becoming more and more popular among the music industry recently. Within the first week of his third album, Divide, being released, he broke seven records.
On the music streaming site Spotify, Sheeran claimed the spot as the most-streamed artist of 2017. His hit song "Shape of You" was streamed 1.4 billion times, and the entire album Divide was streamed 3.1 billion times, which brought Sheeran's overall number of streams up to 6.3 billion. With 47 million monthly listeners, Ed passed Drake's as the #1 most-streamed artist of 2015 and 2016. Ed Sheeran also claimed this place in 2014, the year that his album X was released.
A Brief History
Ed Sheeran was was born on February 17, 1991 to Imogen and John Sheeran and was raised in  Framlingham, Suffolk, in the United Kingdom with a brother named Matthew.
Ed Sheeran released his first EP in March of 2005 called "The Orange Room" with five songs on it. 
He first gained widespread attention in 2011 for his song "The A Team" and then "Thinking Out Loud" in 2014 , which earned him two Grammys. From the years 2013 to 2017, Sheeran was nominated for eight Grammys and won four overall. 
This year, during the 2018 Grammy Awards, Ed Sheeran claimed two more Grammys, one was for his album Divide, which won the award for "Best Pop Vocal Album," and the other for his song "Shape of You," which won for "Best Pop Solo Performance."
He has recently gotten engaged to his girlfriend Cherry Seaborn. The couple, who have been public since 2015,  are childhood friends who attended the same school and later became romantically involved. Sheeran announced the news through an Instagram post that said, "Got myself a fiancé just before new year. We are very happy and in love, and our cats are chuffed as well xx."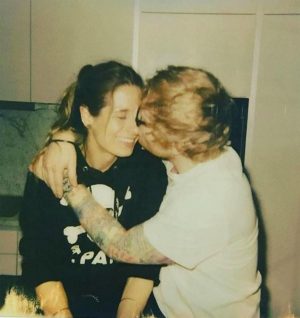 Fans were very excited about the news, and according to the website her.ie, fans flooded the comments with "well wishes." In the first ten minutes of the post being up, there were more than 11,000 people who had commented.
Sheeran is plotting to create a "15 record plan" which means that he will release 5 EPs, then 5 albums, and finally 5 more albums after that. So far he has released the 5 EPs and has created and released three albums, all of which are named after math symbols. They are called +, X (pronounced Multiply), and his most recent one called ÷ which is pronounced Divide.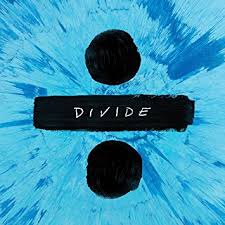 Sheeran's music is popular among many students at MMS. He was voted as the favorite musical entertainer by students in 2018.  Eighth grader Genny Kootsouradis said, "I enjoy his music because of the amount of emotion he shows in his songs." She, along with many others, is a loyal fan of the musician and the work and music he produces.