Indians to Not Use Chief Wahoo in 2019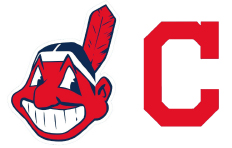 Hang on for a minute...we're trying to find some more stories you might like.
On January 29, the Cleveland Indians announced that they will no longer use the Chief Wahoo logo on their uniforms or hats beginning in the 2019 season because the image is considered racist and offensive.
The complaints have been going on ever since the logo first came out in 1947. The design was changed when people said that the original logo has "too big of a nose," but many still find the red face, big teeth, and feather offensive because it stereotypes Native Americans.
Due to protests, in recent years. The Indians replaced Wahoo with a "C" as their main logo and removed all of the signs showing Chief Wahoo from Progressive Field.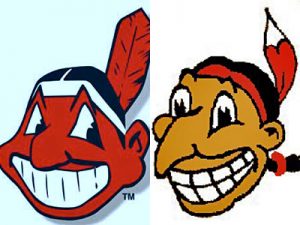 The decision to remove the logo in 2019 was made by team owner Paul Dolan and Baseball Commissioner Rob Manfred. "Major League Baseball is committed to building a culture of diversity and inclusion throughout the game," Manfred said. He also said "the logo is no longer appropriate for on-field use."
According to Tom Withers with the Associated Press, removing the logo from uniforms probably won't completely satisfy "the Native American organizations and others who see the logo and the team name insensitive." This is because the Indians will continue to wear the Wahoo logo in 2018 and will continue to sell merchandise with Chief Wahoo on it even after it's off the uniforms. (They need to keep selling items with the logo or the team will lose the trademark rights.)
Philip Yenyo, executive director of the American Indian movement of Ohio, said he was "elated " by the decision but added, "I think it should be out this year. I don't understand why they are drawing this out."
Yenyo also said that the team name needs to be changed, too. He said, "If you don't get rid of the name then you're still going to have fans going down there wearing headdresses and painted in redface."
When the Indians made it to the World Series, criticism of the name and logo increased, and there was even a lawsuit filed to have the logo and the team name banned from Canadian T.V. when the Indians were playing in Toronto.
The Indians's bid to host the 2019  MLB All Star game made the issue come up again and that led to the decision to drop the logo.
Owner Paul Dolan said, "While we recognize many of our fans have a long lasting attachment to Chief Wahoo, I'm ultimately in agreement with Commissioner Manfred's desire to remove the logo from the team uniforms in 2019."
Reactions to the logo change were strong. Some fans were emotional about it and think of the logo as an important part of Cleveland sports history.
Judy Marrotte, Administrative Assistant at the middle school and long-time Indian's fan said that she's sad about the change.  "I grew up with Chief Wahoo…To me, it was always a symbol of strength."
Eighth-grade student Nate Malaney said, "I went crazy… I was sad to see it go."
On the other hand, Mr. Catullo is ready to let him go. "I felt fine. I like the block C better anyways.  If there is controversy now, then don't force it any longer."