The Current State of the Video Game Industry
Hang on for a minute...we're trying to find some more stories you might like.
The video game industry has seen a lot of growth over the past few years, including new technological advances. New engines such as ID Tech 6 have been created, leading to new advancements. Independent game developers are better than ever. Electronic sports, or eSports, are becoming more popular. What many have been talking about recently, however, is what they say is a greedy move by larger video game companies.
In 2016 and 2017, graphics and processing power increased. Graphics processing tasks like those in video games use GPUs (Graphical Processing Units), which are based on GPU architectures. With the advent of Nvidia's Pascal GPU architecture and AMD's new Vega GPU architecture, game developers have had more power to work with, and can now create effects such as real-time physically based rendering (PBR), which makes computer generated imagery appear more realistic. PBR comes with more advanced game engines (an environment that assists developers in game creation), like Unreal 4 and ID Tech 6, to create games that look like this: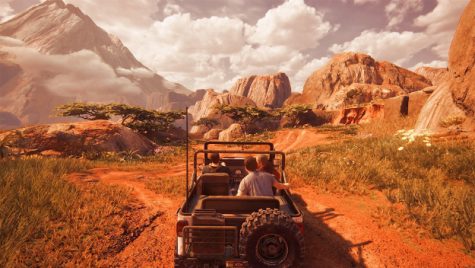 Not only have games recently advanced graphically; they have also advanced in other ways. For example, Siege in Rainbow Six allows the player to destroy things such as doors that abide by the laws of physics.
With all these advancements in engine technology it has become easier for small companies and teams to make more professional feeling games. An independent or indie game development team is smaller than one in a large company.
Independent teams have recently produced highly regarded games, allowing people with more niche game interests to play more video games. Games created by indies include Minecraft (a building game), TIS-100 (a unique type of puzzle game about fixing old computers), and The Forest (a survival horror game).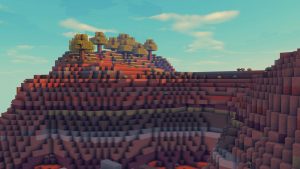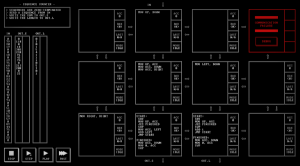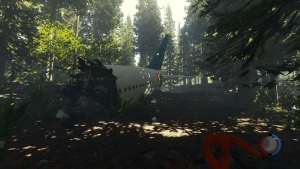 Now that making games is easier than ever, anyone can make their vision a reality. Many of these new indie games score good reviews, while lately, the larger companies' critics have become more numerous.
In the past few months, and even years, large video game companies have implemented systems into their games that legislators and players alike have been trying to stop, such as microtransactions–"small," monetary transactions conducted over the internet, or loot boxes (something that gives a random item or set of items in a game, usually after paying, and pushing early access)–trying to get consumers to buy a product that has not been officially completed.
Chris Lee, a Hawaiian legislator, has tried to place regulations on video game companies. Lee describes Star Wars: Battlefront II, a game made by Electronic Arts that includes loot boxes as a, "Star Wars-Themed online casino." Lee believes that selling loot boxes and games that include them to children should be illegal. Many disagree with Lee. One counter argument posed against Lee is that banning loot boxes would be like banning Skittles, because they both have an element of randomness.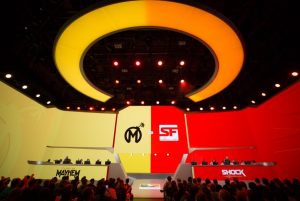 Other things going on in the large-scale video game industry are eSports. Competitive eSports are any video games treated like a professional sport. An example is the recent launch of the Overwatch League, a professional environment for the popular game Overwatch, which has attracted many viewers, hitting over 10 million viewers in its first week.
Other popular eSports games are League Of Legends, Counter Strike: Global Offensive, and Rainbow Six: Siege. ESports make money by selling merchandise in real life for teams (something that the Overwatch League has done by regionalizing teams), selling merchandise in-game, and selling tickets to watch the events in a stadium. Companies using these techniques include Valve and Blizzard. 
As indie game development becomes less expensive, it means higher quality indie games with less payments and lower prices. As mainstream quality also increases, it means more payments and higher prices with more things like eSports. Both types of game are on the rise.