Should Celebrities Be President?
Hang on for a minute...we're trying to find some more stories you might like.
Many celebrities like Kanye West, Oprah Winfrey, and Dwayne Johnson are rumored to be running for president in 2020, which has caused a lot of controversy. The real question is, should some of these celebrities aspire to the presidency considering our current president, Donald Trump, a business man turned celebrity with no prior political experience?
President Trump is famous for being a millionaire businessman and for the reality television show The Apprentice. He had zero political experience when he announced he was running for president in 2015.
But many sources and articles reference potential impeachment of Trump, arguing that as a business man, many of his policies may be in his own economic interests. 
Additionally, Trump has little knowledge of how the political system works. Having never served as a member of local, state, or national governments, Trump must rely heavily on advisers.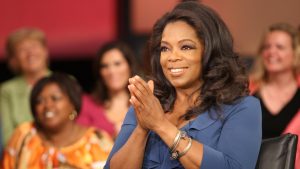 The first supposed celebrity candidate is Oprah Winfrey,  talk-show host and actress. Her Golden Globes speech as she accepted the Cecil B. DeMille Award made fans speculate whether she should run for president. Her stirring words and call to action brought the crowd to its feet. Many articles are saying that she is running (or should due to her loyal supporters and strong advocacy for human rights and education). 
According to The Washington Post, "after delivering the inspirational speech, Winfrey's longtime partner, Stedman Graham, told the Los Angeles Times that 'it's up to the people. She would absolutely do it.'" 
But her close friend Gayle King responded to the rumors by saying, "I'm thinking she is not going to be running for president…that is certainly not something she's considering right now."  
Plus Oprah has shut down the rumors in the past by saying she would never run for president or be in politics.  "I will never run for public office. That's a pretty definitive thing," she said in June.
Another celebrity that has talked about running for president is rapper Kanye West. At one of his concerts he announced that in 2020 he would be running for president. Thought he hasn't talked about it at all again since, he did express that he doesn't need to be in politics to become the president.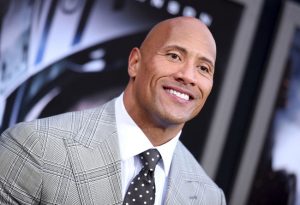 Another celebrity that is rumored to have interest in running for president is Dwayne (The Rock) Johnson. During an interview for his new movie Jumanji he announced he was seriously considering running for president because he would like to spread peace and love. He is well-known for his philanthropy and service.  According to screenrant.com he has done work for numerous organizations including the Beacon Experience, the Boot Campaign, the I Have a Dream Foundation, the Kids Wish Network, the Make-A-Wish Foundation, the Make The Difference Network, the Parkinson Society Maritime Region, the Red Cross, the Rush Philanthropic Arts Foundation, the Starlight Children's Foundation, and Until There's A Cure. He also created his own charity named the Dwayne Johnson Rock Foundation that targets troubled youth and turns them to health and fitness over crime and violence.
But can a celebrity who has not had experience working in politics fully grasp the passage of laws, the creation of budgets, foreign policy, and the workings of the military?  Can someone whose primary interest is their own fame or likability be trusted to make difficult decisions that are best for the country?
Also, does being a celebrity present an unfair advantage?  Many politicians are completely unknown to most of the public when they begin campaigning, but celebrities have a built-in fan base.  It can be argued that the historical importance of family names in politics proves that being known ahead of time increases one's chances of election: names like Adams, Harrison, Kennedy, Clinton, and Roosevelt earn instant credibility.
Historically, presidents have unanimously had previous experience with the law or politics.  Barack Obama, for example, had extensive experience with community work, a background in Constitutional law, and one term as a U.S. Senator.  According to Mr. Catullo, U.S. History teacher, a person of Trump's inexperience being elected is "nearly unheard of." The closest case would be when Garfield named businessman Chester Arthur his running mate as a favor. Then, when Garfield was shot in 1881, an inexperienced Arthur became President.
According to Mr. Catullo, a typical pathway to the presidency has included roles in the legislative branch–in the Senate or House of Representatives–or roles in the Cabinet. On some occasions, presidents have had experience as governors, and there have been a few with military backgrounds and experience as Generals. 
One celebrity-turned-politician was President Ronald Reagan, who was an actor in the 40s and 50s. He then became involved in the Hollywood unions and was elected governor of California.  Also, body builder and actor Arnold Schwarzenegger became the governor of California, and wrestler Jesse Ventura served as governor of Minnesota from 1999 to 2003.
If another celebrity is going to run for President then they should become involved in politics now so they have the knowledge and experience to fill the role. With all of the backlash Donald Trump has gotten for not being a good president,why would it be different for another celebrity?