Popular Mystery Series Worth the Hype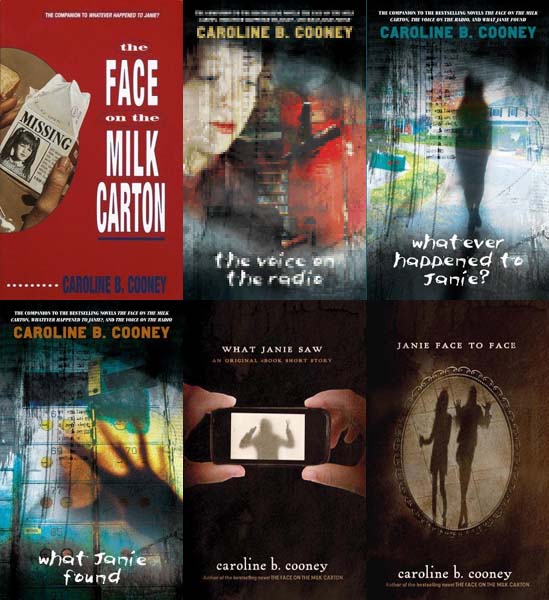 Hang on for a minute...we're trying to find some more stories you might like.
Are you looking for a thrilling novel to keep you at the edge of your seat? Look no further because there's a perfect one for you: The Face on the Milk Carton by Caroline B. Cooney.
The Face on the Milk Carton revolves around Janie Johnson, a teenage girl whose world flips upside down when she recognizes her three-year-old self on a milk carton as an ad for a missing child. She begins to question everything she knows and has to uncover the truth.
Cooney had gotten the idea for the book when she was in the airport and saw dozens of posters for lost children, and she sadly thought that the posters were likely pointless: "Nobody can recognize a child from 10
years ago" but then she thought "accept the child himself." And she was off running.
An accomplished author of more than 100 titles with over 15o million books sold, Caroline B. Cooney was born in 1947 and grew up in Greenwich Connecticut. She has three children and four grandchildren.
The first book was written in 1990 and prompted four more: Whatever Happened to Janie?, The Voice on the Radio, What Janie Found, and Janie Face to Face.  The last book was published in 2013–twenty-three years after the first. This shows that the books have staying power and are still appealing to audiences years later.
Teachers keep telling us that books are not just for school. Reading has many health benefits such as stress reduction and perks like memory improvement. Reading is an easy (and even a free) way to simulate the brain, and it helps with vocabulary development, processing speed, and even spelling. Now if you could just find something to read…
Give The Face on the Milk Carton a chance. This thrilling novel will keep you on the edge of your seat as if you were there. It's been a favorite of teen readers for more than two decades, and if you like it, there are four more in the series to keep you reading.