Newest Roman Fort Unearthed, Proof of Julius Caesar's Invasions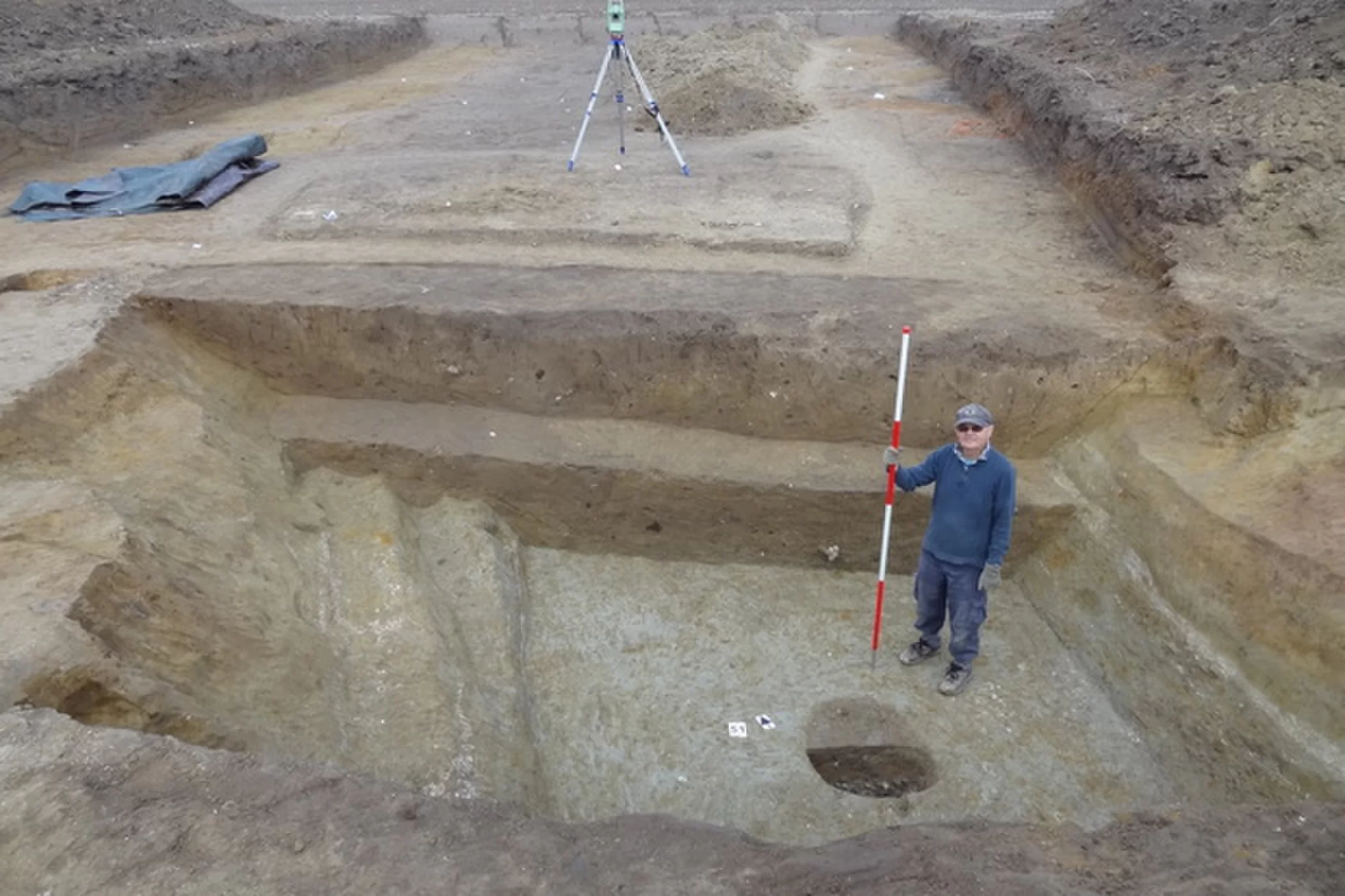 Hang on for a minute...we're trying to find some more stories you might like.
The remnants of a Roman fort were found in 2010 on a beach in England, and recent excavations found on November 30, 2017 provided archaeological proof of Julius Caesar's invasions.
This new site was found and led by University of Leicester archaeologist, Andrew Fitzpatrick. The site was supposedly built in the first century B.C. and was a fort for the Roman military. The fort was built on the eastern shore of a channel so that soldiers could keep watch over the 800 or more ships.
There was pottery found on the site that helped determine the year the fort was built because they had the 54 B.C arrival date found on them. The excavation also revealed human remains that were supposedly killed in conflict; there were sharp cuts on their bones and several non-British iron weapons found nearby.
According to The Guardian, Ian Sample says this: "Archaeologists got their first glimpse of their Roman base while excavating land ahead of a new road project. They uncovered bones that appear to have been damaged in fights and iron weapons, including a Roman pilum or javelin. The archaeologists believe the site included a Roman fort and served to protect Caesar's ships from attackers coming from the north."   
This was considered to be a rather important find for history because there is only one other know Roman Fort that was home to the military general Julius Caesar. And these invasions that Caesar wrote about are the first recorded historical conflicts in the British Isles.  Researchers suspected this fort was linked to Caesar when it was found seven years ago, but proof did not exist until now. Because of this find we now know more about Julius Caesar's forts and his army. This Roman fort will help researchers learn more about the past.