Large Scale Drug Bust In Cleveland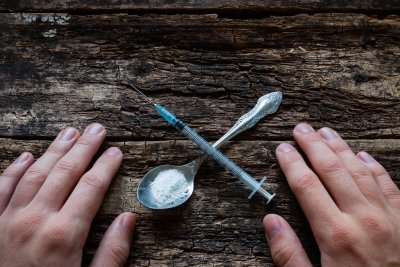 Hang on for a minute...we're trying to find some more stories you might like.
Twenty-six people were arrested Thursday, November 30 for laundering cash and buying, selling, and storing drugs such as fentanyl, heroin, and ecstasy. They were accused of using car shops as a front of selling of drugs. These shops included Global Auto Body and Collision, U.S. Motor Sales in Parma, Santingo Autocare, Ways to Save Auto Sales and Advanced Auto Repair on Superior Avenue and East 39th Street.
The drug rings were reportedly run by a father-son duo, Irwin Vargas (42) and son Irwin (24). Two suspects alluded police: Victor Felix, 39, and William Rodriguez, 40.
"Operation Snow Globe" was the name given to the bust. Eighteen people were caught and five others turned themselves in. Ring leader Silmi was caught shipping 22 pounds of marijuana thru Fedex–worth over $60,000. Silmi was investigated by the F.B.I. between January 2016 and March 2017. In August 2016 Silmi's carshop was searched and 10 pounds of marijuana and a pound and a half of ecstasy were found.
U.S. Motor Sales in Parma, owned by Samer Abu-Kwaik, was also caught on October 3, 2016 transporting 2 pounds of cocaine in his car to Silmi Auto Shop. Later that day Abu-Kwaik was found to have 182 pounds of marijuana, worth over $1 million.
Silmi and Abu-Kwaik ran the first drug ring. The other ring was run by Vargas and Gonzalez. They mostly sold heroin, fentanyl, cocaine and U-47700. They laundered money through there car repair shops and small ATM deposits and wire transfers.
The ring sometimes mixed up a shipment of fentanyl with a shipment of heroin. Injecting fentanyl can result in serious side effects or death. One client who had thought they were injecting fentanyl instead of heroin had been shaking and according to Cleveland, Gonzalez told Vargas, ""Dude, no wonder that guy was trembling the other day…That was it."

The ring reportedly brought hundreds of pounds into the Cleveland area.