Fawaky Burst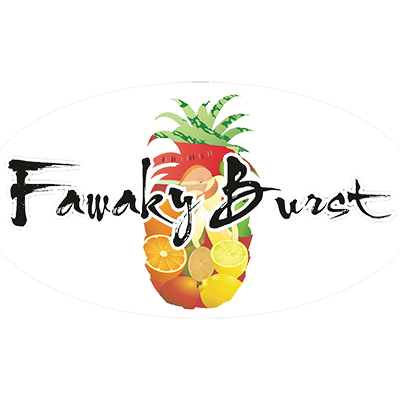 Hang on for a minute...we're trying to find some more stories you might like.
Smoothies, juices, and salads…some of the healthiest and most delicious foods. Stop in and check out Fawaky Burst,  where you can get any of these options. The name Fawaky Burst comes from the Arabic word "Fawaky: which translates to "fruit" in English. The café is located on Mayfield Road in Cleveland, Ohio.
Fawaky Burst was started by a man named Muhammed Edwards. According to Rachel Hunt with SCENE Magazine, Edwards became a clean-eating advocate while playing basketball throughout college in Miami. After school, he moved to Cleveland and developed his love of "action" juices. Edward started his business two years ago, selling cold-pressed juices in bulk to neighborhood gas stations. "I took a little bit of what I experienced in Miami and I brought it to Cleveland," Edwards explains. The smoothies are garnished with fresh berries and fruit.
The menu includes a variety of juice, smoothies, and meal options. Their most popular options are the passion fruit and Fawaky berry smoothies. Smoothies can also be ordered in a pineapple. In addition to bottled cold-pressed and blended juices available in flavors like Pineapple-Ginger and Lemon Lime Mojito, there is a line of five detox beverages designed for three-day juice fasts. Edwards will customize the detox order to suit your personal preference. Food wise, customers can order their choice of salad, wrap, or quesadilla.
Many customers love and rave about Fawaky Burst. One review by a customer form Fawaky Burst's website says, "I LOVE fawaky Burst!…One of the main reasons I love this place is the woodwork. I just love the decor of everything and how it's like really sitting on glazed tree trunks. I might be weird but it just really makes the place cozy." Another customer commented, "Best juice bar in Cleveland!! Maybe anywhere!! Awesome staff, huge variety of juices, very fresh. Not just the standard smoothie, tons of healthy, green juice options. Add ginger, lemon, spirulina… also has very fresh salads and wraps. Easy parking to [sic]. I LOVE THIS PLACE!!"
Next time you are in the mood for some fruity smoothies, head out ot Fawaky Burst and get your fruit on!