Math + Mrs. Golem = Awesome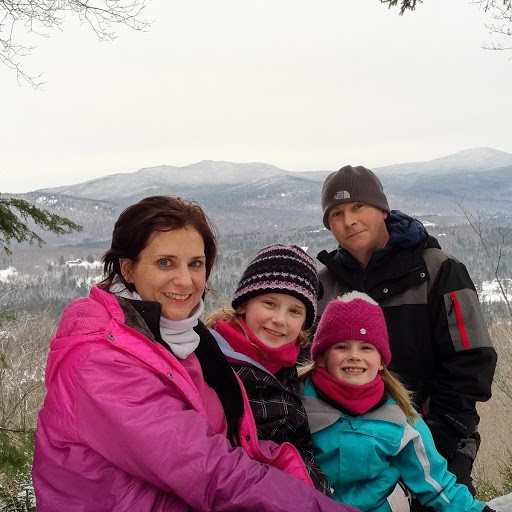 Hang on for a minute...we're trying to find some more stories you might like.
Mrs. Golem is one of the four eighth-grade math teachers at Mayfield Middle School. She knows how to get things done, from writing the x and y-axes on her arms to dancing around the room teaching unit rate. Known for her loud voice and high heels, Mrs. Golem, who has been a teacher at Mayfield Middle School for 20 years, enjoys making math fun and enjoyable for her students by using unique ways of teaching.
Mrs. Golem went to Penn State University, where she earned her teaching degree. She also has a Master's Degree from Kent State. She has teaching licenses for K-8, 7-12, and gifted education.
Mrs. Golem teaches advanced math and standard eighth-grade math. Her favorite two things to teach include the Pythagorean theorem and slope and linear functions.
Mrs. Golem likes to create an environment that helps kids learn. If you have ever seen Mrs. Golem's math room, you may notice she has a lot of blue in her room. This is because blue is a researched-based color that will make students feel more calm. She also has a futon and beach chairs for flexible seating and carpet squares for kids who like to tap their feet.  Like to fidget?  Mrs. Golem will give you a worry stone from her drawer.
Mrs. Golem loves what she does but there is a side of teaching that there isn't a lot to love about: She doesn't like taking attendance or giving long standardized tests, but she does love being with people and interacting with her students. Mrs. Golem's favorite part of teaching is bonding with her students, emotionally supporting them, and showing them how to overcome obstacles rather than just telling them how to do it.
When asked about her unique teaching ways–running across desks in two different colored high heels to demonstrate multiplication of positive and negative numbers, for example–she explained, "There's no other way to teach it; my way of teaching is a combination of my dad and my high school English teacher–he was my favorite teacher in high school, I just loved the way he taught."
At home, Mrs. Golem has two young girls, nine and twelve year olds Ava and Brea. She loves to go skiing as a family. She also enjoys traveling. If Mrs.Golem were to go to any destination in the world she would go and see the Northern Lights, adding "it has always been a dream of mine."  Other loves include geocaching and picking fresh produce. But Mrs. Golem's favorite thing is Christmas. She loves everything about it, the lights, the snow and just the overall feeling that you get around Christmas time. Seeing Christmas decorations in the store always puts a smile on her face.
Mrs.Golem has also always wanted to see a moonbow–a rainbow that happens at night with no rain. Mrs.Golem is currently trying to find a time to go and see a moonbow.
Mrs.Golem is a fun, interactive, and cool math teacher who loves what she does and will always go down as a math teacher to remember.