You Tube: A History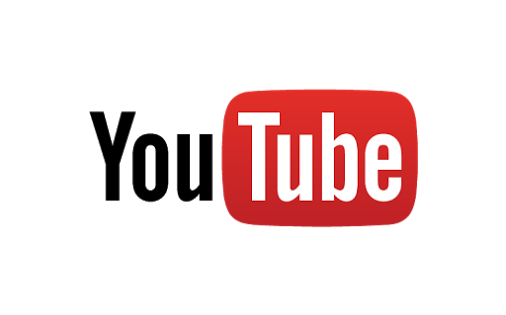 Hang on for a minute...we're trying to find some more stories you might like.
When in need of any video resources, from music entertainment to trailers and movies, most of us would most likely think of one site: YouTube. Though started only twelve years ago by three men, it has now become the largest video sharing platform. Some "YouTubers" have even built up large communities of followers through the site and have made creating and posting videos their main source of income.
YouTube was founded on February 14, 2005 and has come a long way since. It was founded by  Chad Hurley, Steve Chen, and Jawed Karim in San Mateo, California. You may be surprised to find out that YouTube was supposed to be dating site and was influenced by the site "Hot or Not." The idea for the site was formed  at founder Chen's house when he and friends were experiencing difficulties in sharing videos of a dinner party they had attended. The first video was uploaded on April 23, 2005 titled " Me at the zoo" and showed co-founder Jawed Karim talking about the elephants at the San Diego Zoo.
The site grew very quickly; 65,000 videos were being uploaded every day and the site was getting 100 million views per day by July 2006. In November of 2006, Google acquired YouTube for $1.65 billion dollars.
Since then, there have been many changes including two logo changes, a new site interface, the integration of google+, the addition of restricted mode, and the use of a new algorithm. The new algorithm allowed for compression of video data, which allowed users to view videos without interruptions. The site now also allows its viewers to view videos in 8K.
YouTube has introduced many new projects including YouTube Kids, a child-friendly app that has a much more simpler interface and restricts adult content, and YouTube Gaming, a site that is video-game-based and was made to compete with sites like Twitch.
YouTube has also introduced many features through the years including one allowing users to record and upload 3D videos. These videos can be viewed through 3D lenses or be displayed in a checkerboard pattern. You can also record 360 degree video, which allows users to view it through virtual reality headsets.
YouTube has also made a new community section in that allows YouTube creators to communicate with their audiences. It has also allowed its viewers to see localised videos and suggested videos that are popular in their location.
There are numerous genres of videos on YouTube. One of those genres is comedy. These  videos include parodies, videos about one's life, and other relatable content. Comedy channel "Smosh" has 22M subscribers and makes about $167.4K – $2.7M every year. It was also the most-subscribed channel on YouTube in 2013 .
Another genre is gaming. These videos include game reviews, play-throughs, and commentary videos. YouTuber "Jacksepticeye" has 16 million subscribers and makes $565.1K – $9M every year.
Vlogging or video blogging has also become one of the most popular kinds of videos. YouTuber Jake Paul makes $1.2M – $19.3M annually.
Above all the aforementioned YouTubers, the most subscribed channel is PewdiePie,  and he is often called the king of YouTube. With more than 50 million subscribers, he blends comedy and gaming content.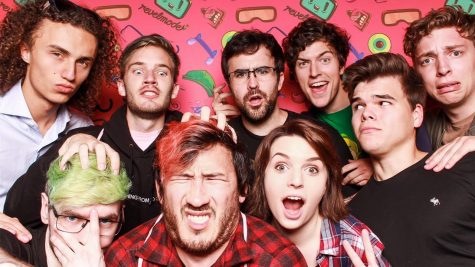 The rise of YouTube has been rapid. Youtube now has 1.3 billion users and almost five billion videos are watched everyday.  It might amaze many that YouTubers have such big audiences and can make millions by simply creating and uploading videos from their homes.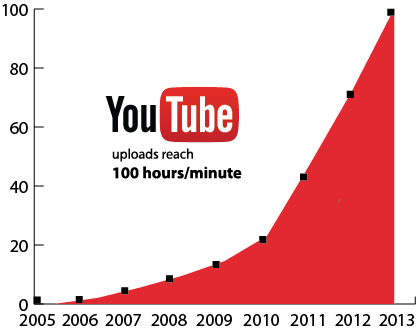 Though it has gone through a lot of advancement already, it is likely there is much more coming in the future. YouTube, though young compared to some other sites, still has a vibrant history, and this has been a brief summary of it. Let's see what history will be added in the years to come.