Suspects Arrested and Indicted in Kardashian Robbery
On January 9, French police arrested seventeen suspects possibly related to the October robbery of Kim Kardashian. Of the seventeen arrested, ten have been indicted and are facing criminal charges as of January 16, according to People.
Kim Kardashian-West, socialite, entrepreneur, and TV personality, was robbed at gunpoint in her hotel room in Paris, France on Monday, October 3, 2016 while in Paris for a fashion event. After leaving a nightclub at 2:50 a.m. and returning to her hotel room, she reported that five armed men dressed as policemen stormed into her room, tied her up, and started interrogating her. The criminals allegedly put duct tape around her head and held her at gunpoint–forcing her to give up all her jewelry.  The stolen jewelry was worth 10 million dollars and included the enormous diamond engagement ring from husband Kanye West–valued at 4 million dollars.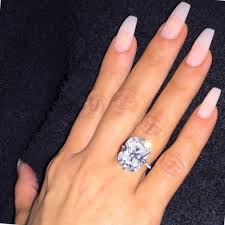 In her police report, published by the French newspaper Le Journal Du Dimanche she stated that they bound her hands with plastic cables and Scotch tape.
There was some speculation that the event was staged for publicity, but investigations have not confirmed this, but according to Us Weekly, French police released a statement that it was "an inside job."
According to People and US Weekly, four men were indicted in relation to the crime.  One, a 64-year-old man was charged with conspiracy and helping arrange the resale of the stolen jewelry.
Two more suspects, ages 63 and 44, were charged with conspiracy, robbery, kidnapping and forcible confinement.
Another man, identified as the younger brother of Kardashian-West's Paris chauffeur, reportedly appeared before a French judge and was charged with assisting with the armed robbery and kidnapping. Her other chauffer was arrested but released, according to Us Weekly.
Others arrested but not charged included three women and a 72-year-old man.
In October, Kanye West told People Magazine, "I don't care about the ring; I just want her to be okay!"  French police stated the likelihood of locating the ring are "slim to none" and that the thieves likely cut the ring into pieces for resale.